The pop-up industry is now exceeding $10 billion in sales and pop-ups can cost 80% less than opening a traditional retail location. But more than just a great way to rethink retail, brands of all kinds are turning to pop-up experiences to create awareness and better connect with consumers. Why are pop-ups working so well?
Pop-up experiences are ephemeral by their very nature. They last for only a brief period of time. They are transitory and as a result, exciting and compelling. Pop-ups, with strategic experience design, create a sense of urgency strong enough to make a passerby take notice, and even disrupt a routine to explore an offering or experience.
Below are nine of the most interesting pop-up experiences that succeeded at creating a connection between brand and consumer via an ephemeral experience.
1. Etch your dreams into the ice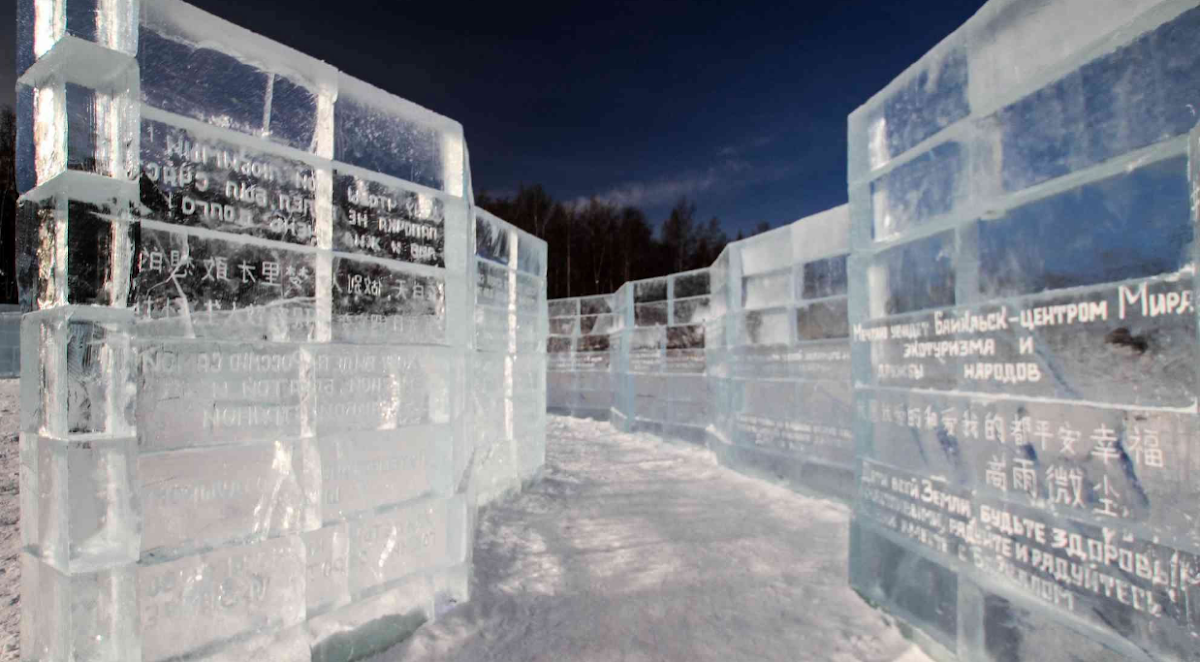 Starting with the ultimate in ephemeral, this pop-up is expected to melt by April 2017, if not sooner. The "Ice Library of Wonders" was created by a ski resort at Lake Baikal, Russia, and features over 1,000 dreams carved into a labyrinth of large ice blocks spanning over 800 square meters. People from around the world were invited to send in their dreams and some of those chosen for the display include climbing Mount Everest, falling in love, and winning the lottery.
2. A pop-up restaurant that only serves take out
American Express teamed with Wolt, a food delivery app, to create a pop-up dining experience in Helsinki. Diners use Wolt to order from 20 of the city's leading restaurants, enjoy their takeout at "Take In," and purchase drinks from the pop-up's on-site bar.
3. Gold-dipped Air Jordans pop-up in New Orleans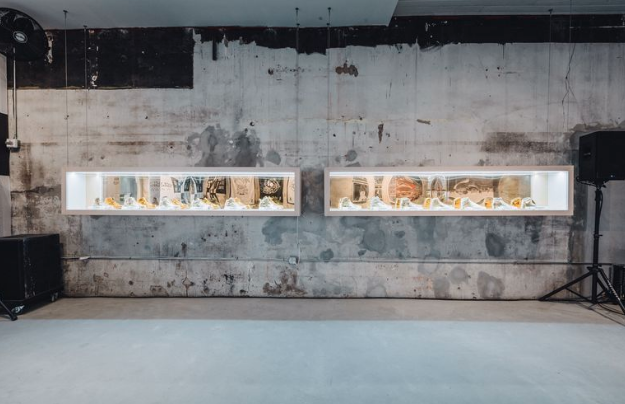 Nike's Jordan brand opened a pop-up shoe shop for 3 days during the NBA All-Star weekend in New Orleans. The experience included a museum display of shoes and swag worn by Michael himself, gold-dipped versions of some classic Jordans, exclusive All-Star themed new releases, and a customization center.
4. Retailers opt out of the Boston Marathon Expo and into Boylston Street pop-ups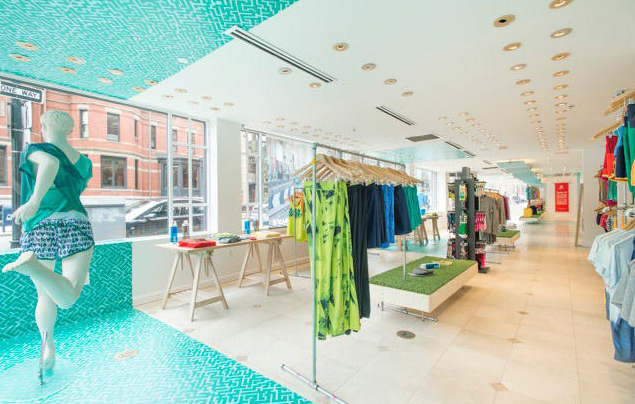 Running apparel startup, Janji, and at least 4 others, chose not to compete for attention at the popular Boston Marathon Expo space in the Hynes Convention Center, and instead rented space in small storefronts just blocks from the finish line to create temporary pop-ups for their brand's running retail presence.
5. Luxury travel company offers personalized pop-up holiday experiences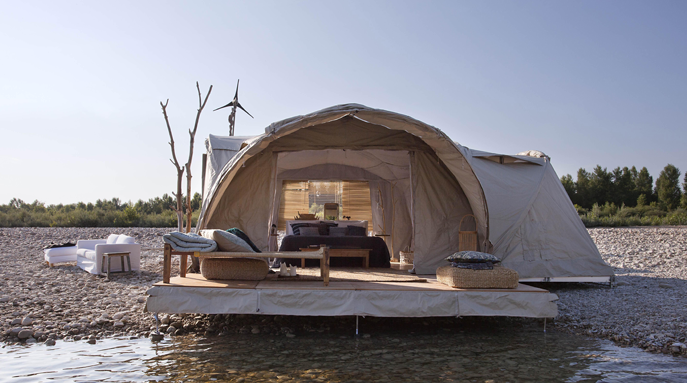 Bespoke travel service, Blink by Black Tomato, creates pop-up hotels in rare and remote locations around the world under the tagline "Blink and you'll miss it." The temporary camps are designed to be completely unique and have, so far, included experiences in the Moroccan desert, Bolivian salt flats, and the Andes.
6. Pop-up highlights and helps homelessness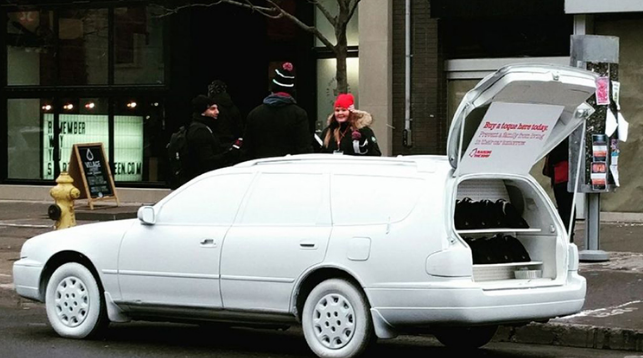 Canadian charity, Raising The Roof, set up a pop-up in the trunk of a car in Toronto to demonstrate where a homeless person might be forced to take shelter at night. The mobile pop-up was meant to challenge the city's complacency about the homeless and sold socks and hats to raise money for the cause.
7. People are picking up their meal delivery kit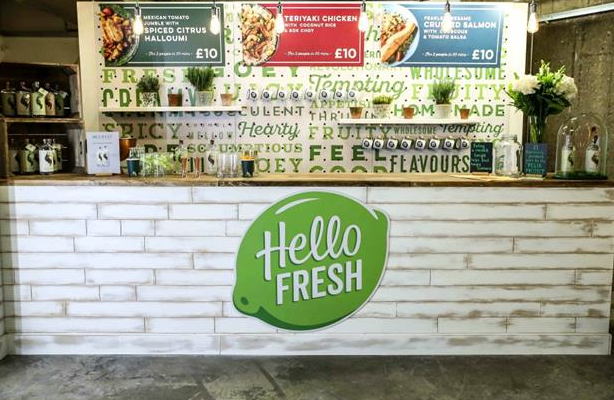 In a seemingly strange twist of fate, meal delivery service, HelloFresh, opened a pop-up in London for the month of March allowing visitors to purchase and take-home their top-rated meal kits, instead of waiting for a delivery. 10% of profits will be donated to The Felix Project, the London-based charity dedicated to reducing food waste and food poverty.
8. Dogs like shopping too
Bark & Co, the ecommerce company behind pet subscription service, BarkBox, launched a pop-up shopping experience for dogs in Manhattan called BarkShop Live. The pups in the right place at the right time were fitted with RFID-enabled vests, which tracked the toys they played with most. Barkshop Live had its own custom mobile app, which owners could use to view and purchase their dogs' favorite toys.
9. Rethinking the interview process
Minneapolis-based creative agency, Solve, needed a summer intern. What they wanted was someone who could really think on their feet, so they brought a small-scale pop-up replica of their office on a road trip to college campuses. Interested students were given 5-minute challenges to prove their merits in consideration for an internship. The experiences tripled the amount of intern applications that Solve would normally receive.
Are pop-up shops the future of the retail, design, and event industries?
There's no doubt that pop-ups offer a compelling way to connect with consumers in an ever more crowded and competitive market for mind space and attention.
The fleeting, ephemeral nature of pop-ups appeal to the FOMO (fear of missing out) in the best of us, and when properly executed, pop-up experiences have serious potential for forging a meaningful and lasting relationship between brand and buyer.